Seaspy Model ECC-1 Colour Camera
Seaspy Model ECC-1 Colour Camera
Manufactured for general purpose underwater use, this camera has been designed to provide high performance at an economic price by eliminating features that are often not required.
Its small size and rugged design makes the ECC-1 ideal for use in many situations including divers helmet cameras, underwater vehicles and manipulators.
The camera offers very high image resolution and its exceptional low light performance will often provide a good image in ambient light without the need for artificial lighting.
An Optional Video Line Amplifier provides adjustment point inside the housing allows the video level to be set up for use with coaxial cables up to 500 metres (1600 feet) long.
A voltage regulator with reverse polarity protection is provided to allow the camera to operate from supplies ranging from 13 to 30 volts dc.
The MCIL4MP connector on a short cable tail, is moulded directly to the camera end cap for maximum durability and minimum wastage of space. Most other underwater connectors can be fitted on request to ensure compatibility with other equipment.
In recognition of the harsh environment that the camera is designed to work in, many parts have been made field replaceable including the pressure window.
SEASPY ECC-1 SPECIFICATION
| | |
| --- | --- |
| Dimensions | 50mm diameter (2.0 in), 123mm long 4.9 in) |
| Weight | 450gm (1.0lb) in air 210gm (0.5lb) in water |
| Depth Rating | 300 Metres (984 feet) |
| Resolution | More than 480 TV lines |
| Light required | 0.2 Lux minimum light |
| Lens type | 4.0mm f1.2 fixed focus. Camera set to Electronic Iris |
| Outputs | Composite video |
| Adjustment | Video level (With Optional Line Amplifier only) |
| Video options | PAL or NTSC |
| Material | Anodised Aluminium as standard.Titanium, Acetal or Nickel Aluminium Bronze options. |
| Connector options | Most connectors can be supplied on request |
---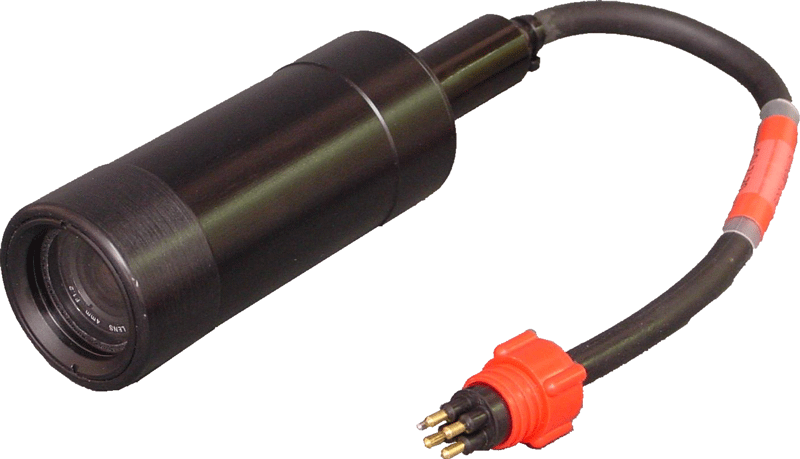 Anodised Aluminium Version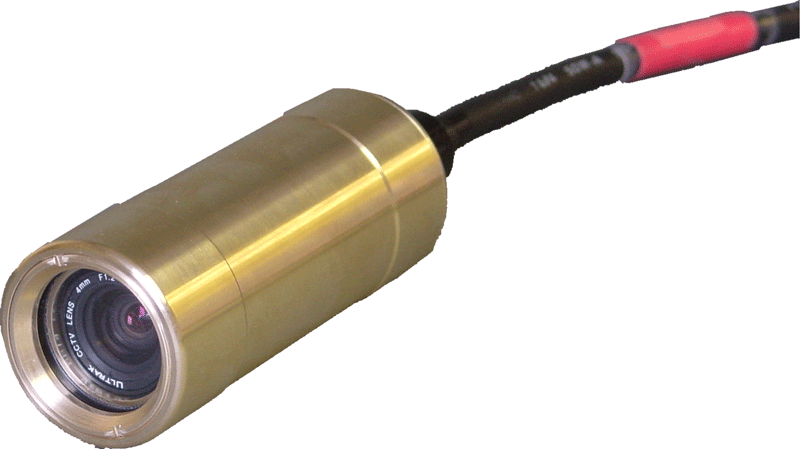 Bronze Option

Download PDF