Submertec Limited was formed in January 1989 by Peter Sharphouse in order to develop and market products based on over 25 years of experience in the diving and underwater vehicle industry.
Experimental diving research and electronic instrumentation as a junior scientist for the British Ministry of Defence included training as a Ships Diving Officer with the Royal Navy and carrying out a World Record simulated dive to 468 metres (1535 feet) in 1969.
Piloting of manned submersibles ranging from 10 to 100 tons and ROVs in the offshore oil industry led to involvement with the design and manufacture of passenger carrying submarines for the leisure industry.
This practical experience gained working with a wide variety of equipment is put to good use during the design process to ensure that all Submertec products are durable, functional and easy to use.
 
Initial products were developed to complement or replace instrumentation systems for the leisure submarines. These included underwater video systems, battery monitoring / alarm panels and seawater ballast tank contents display systems.
---

Passenger Carrying Submarine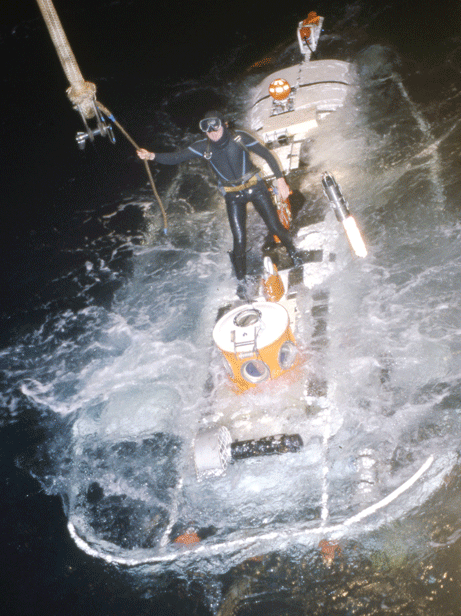 Manned Submersible L1