Seaspy Model HD-SC Sensor Camera with 1080p video
Seaspy Model HD-SC Sensor Camera with 1080p video
This new HD underwater video camera has integrated sensors to allow depth, heading and attitude information to be overlayed onto the video recording when used with the Seaspy Model SS-HDI control unit.
The camera has been developed to be small and light enough for mounting to a divers helmet to provide the dive supervisor with enhanced safety information.
A 100m depth range, high accuracy depth sensor is fitted and calibrated to allow depth to be monitored to within a few centimetres. This can be displayed in metres or feet.
Attitude sensors provide Magnetic Heading, Pitch and Roll information which can be selected and displayed on screen as required.
The HD-TVI video signal provides exceptional 1080p HD picture quality over cables in excess of 200 metres long. (Optionally, the camera can be supplied with an HD-AHD video output in place of HD-TVI)
Machined from solid Titanium, the housing has immunity to corrosion during long term immersion in seawater and with a scratch resistant window this camera is well suited to the demands of commercial diving.
As standard, a wet-mateable 5 pin connector is moulded to a short tail from a penetrator in the rear of the camera housing. If disconnection at the camera is not required, the underwater cable can be moulded directly to a straight or right angled penetrator 
 
HD-SC SPECIFICATION
| | |
| --- | --- |
| Dimensions | 38mm diameter (1.5in), 101mm long (4in) |
| Weight | 350gm in air |
| Depth Rating | 100 Metres |
| Material | Titanium |
| Resolution | 1080p HD video @ 25 or 30Hz |
| Light required | 1 Lux minimum light |
| Field of View75 |  degrees horizontal in water |
| Power Supply | 15 volts dc @ 200mA |
| Video Output | HD-TVI |
| Video option | HD-AHD |
| Connector options | Other connectors can be supplied on request |
---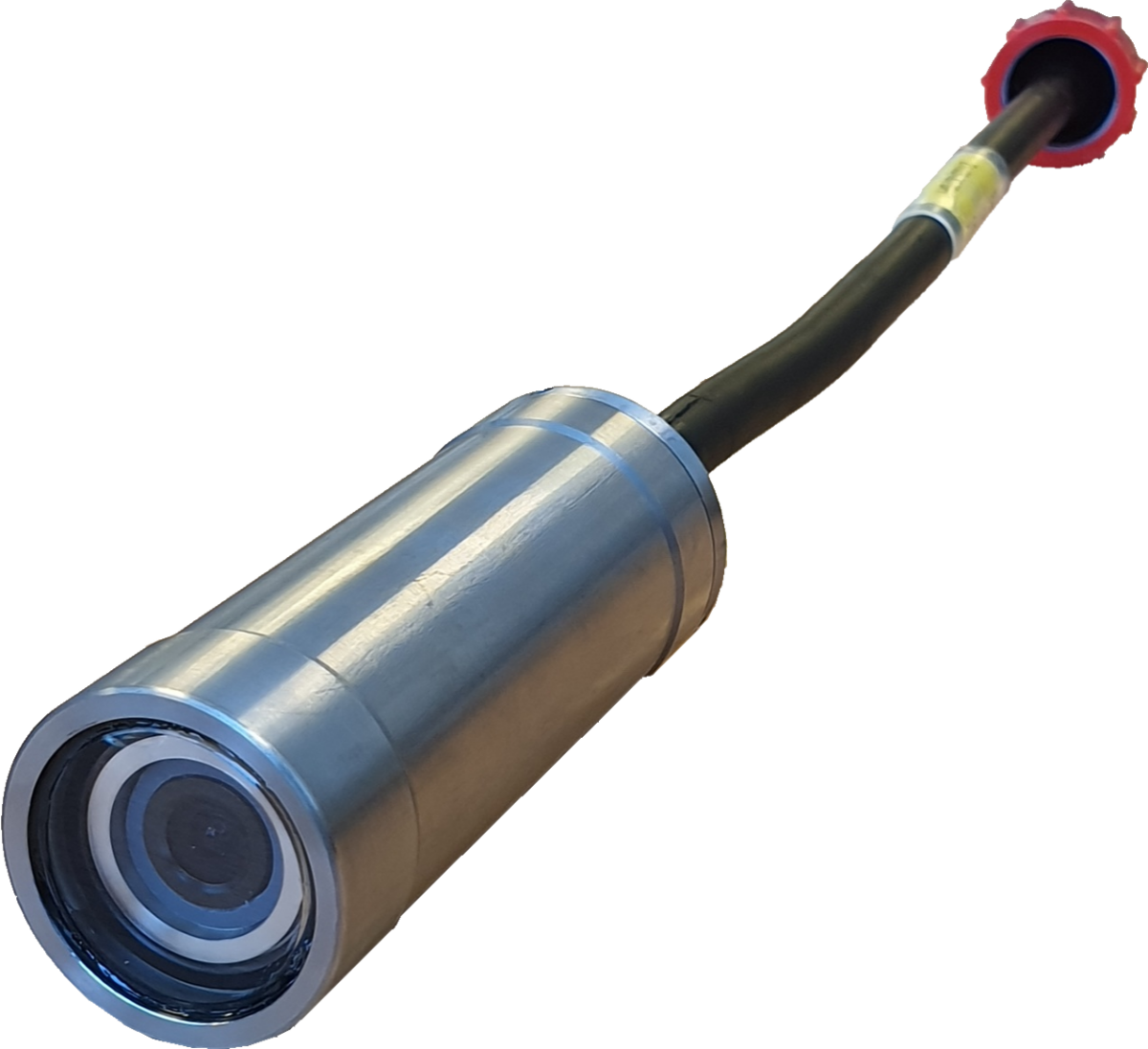 Download PDF