SS-CPI-2 Super Spyball HD Inspection Control Unit
NEW - SS-CPI-2 Super Spyball HD Inspection Control Unit
Model SS-CPI-2 for use with SSB-HDI Super Spyball
Portable Control Unit Model SS-CPI-2 has been developed to complement the HD Inspection Super Spyball and make full use of its unique features.
Illuminated Camera Model HD-IL can be connected in place of a Spyball for use inside pipes and confined spaces.
A battery portable version SS-CPI-2DC is also avaialble.
Weighing only 10Kg and housed in a durable yellow Polypropylene case, this unit which operates from 100 to 240 volts AC, provides control, display and HD recording from the Inspection Super Spyball.
The 17.3 inch TFT colour LCD display mounted in the case lid behind a scratch resistant Polycarbonate window displays a clear and bright image from the Spyball camera even in bright sunlight.
        
1080p HD Digital Video Recorder with HD Still Photos
Simultaneous Record to internal 256GB & external USB
Date and Time overlay
Video Text overlay using USB Keyboard
Microphone or Line input with built in playback speaker
Joystick for proportional control of camera angle
Dedicated Super Spyball control Display
Automatic Panorama photos
Option to display and record Super Spyball Depth and P&T angles
Menus in English, French, Spanish and German.
GPS available as an option with on screen display
HDMI video output from camera available as an option
HD-IL Illuminated Camera can be connected for use in confined spaces.
DVR Menu controls are provided for playback, copy, delete, file name, date & time format etc. 
Super Spyball controls include focus, variable intensity LED lighting and Laser Control. 
Access is also provided to special functions such as invert joystick direction, set movement limits, camera exposure, panorama angles and many more.
Panel facias are durable, wipe clean Polycarbonate membranes with control buttons and indicators clearly marked in logical groups for ease of operation.
This unit can also operate with the CVBS (composite video) version of the Super Spyball.
Please note that it is not compatible with the original black Spyballs or their cables.
Model SS-CPI-2 CONTROL UNIT SPECIFICATION
| | |
| --- | --- |
| Dimensions | 490mm wide, 394mm deep and 190mm high (when closed) |
| Weight | 10Kg (22lb) |
| Power Supply | 100 to 240 volts AC at 3 Amps |
| Display | 17.3 inch sunlight viewable active matrix TFT LCD |
| Controls | DVR, Super Spyball & HD-IL Camera. |
| DVR Files | Record 1080p MP4 and 1920 x 1080 jpg files |
| DVR Storage | Internal 256GB + External USB (FAT32 only) |
| File Size | approx 2GB per hour at full 1080p video & 500KB Photo |
| Output | Audio Line Output & HDMI option |
---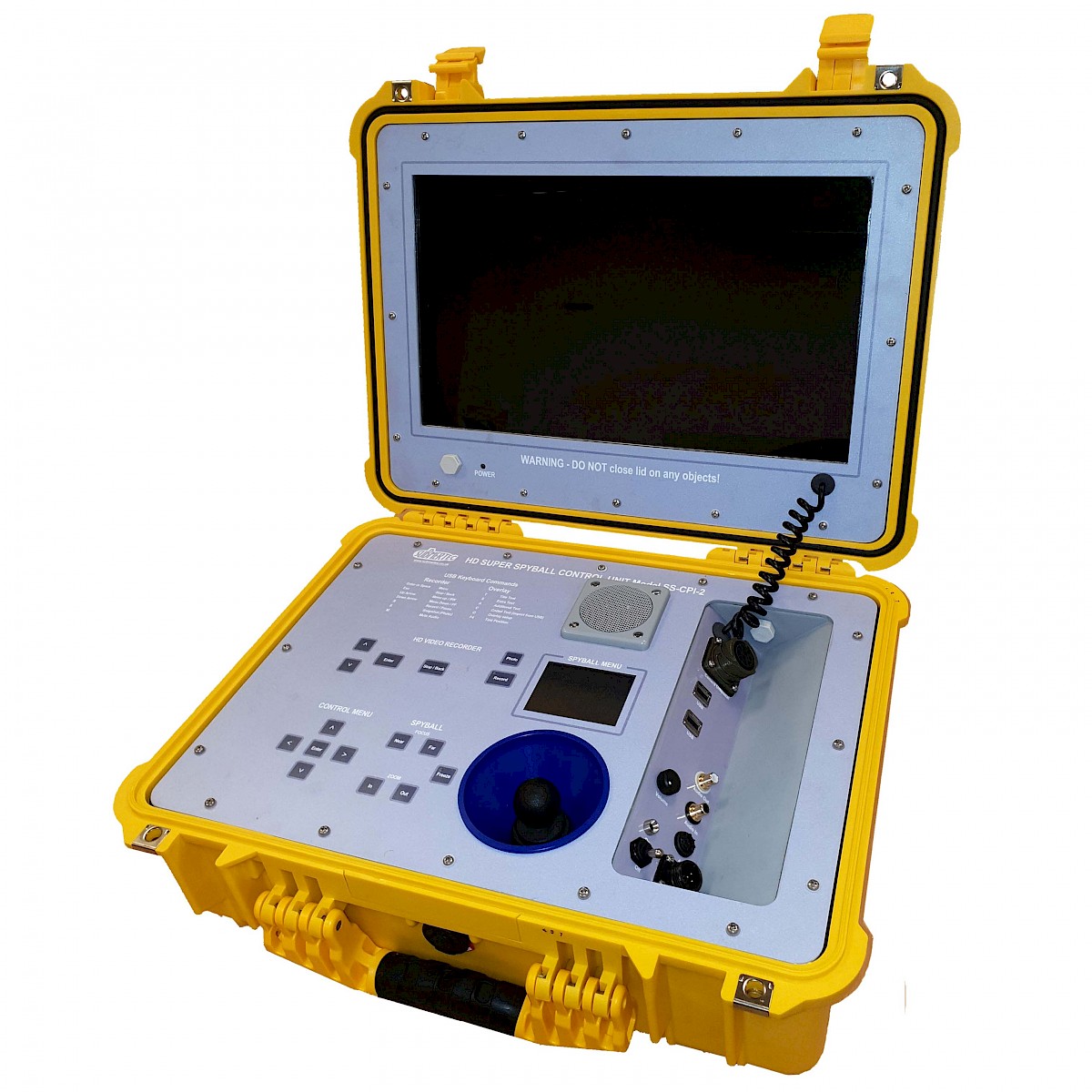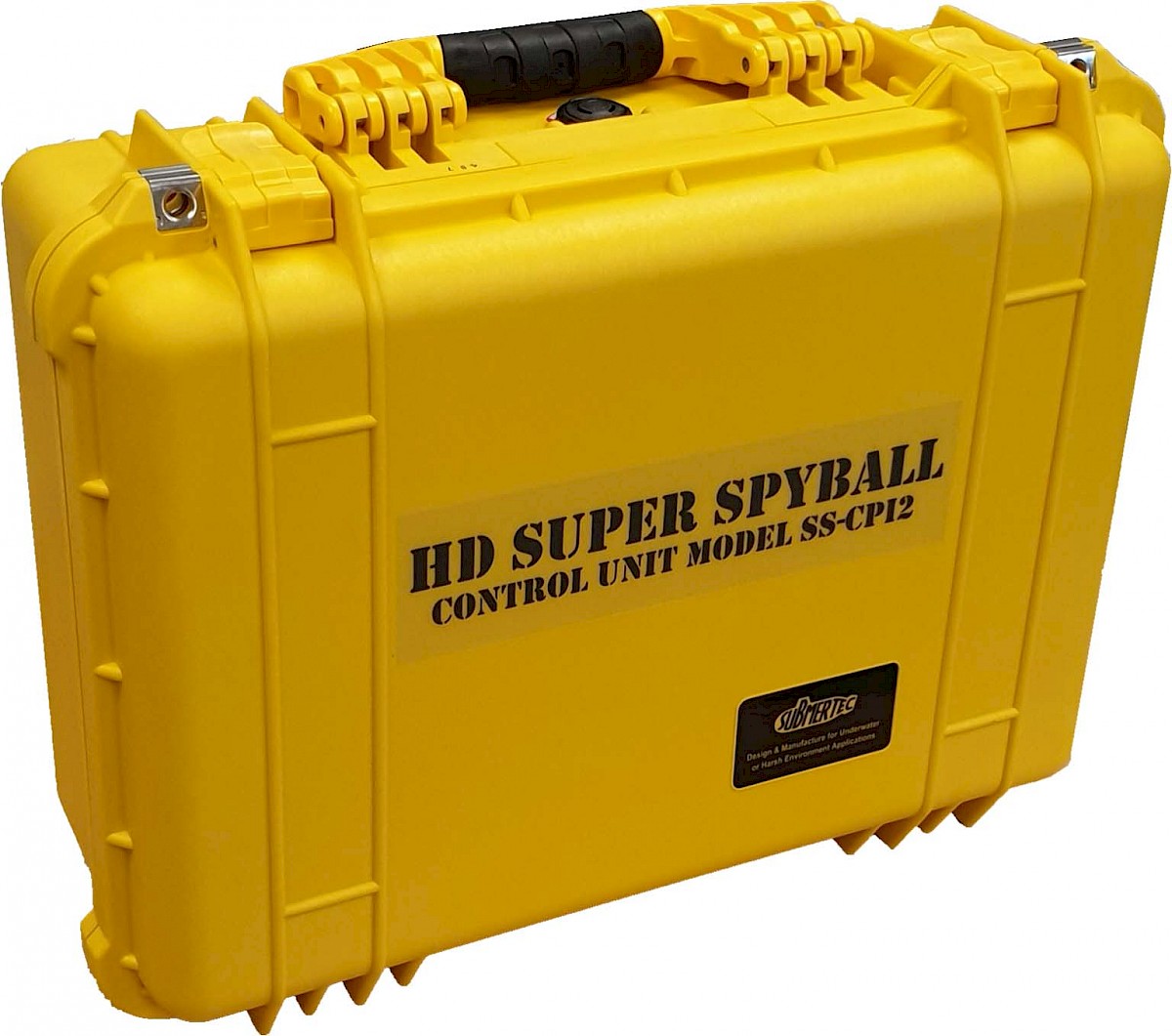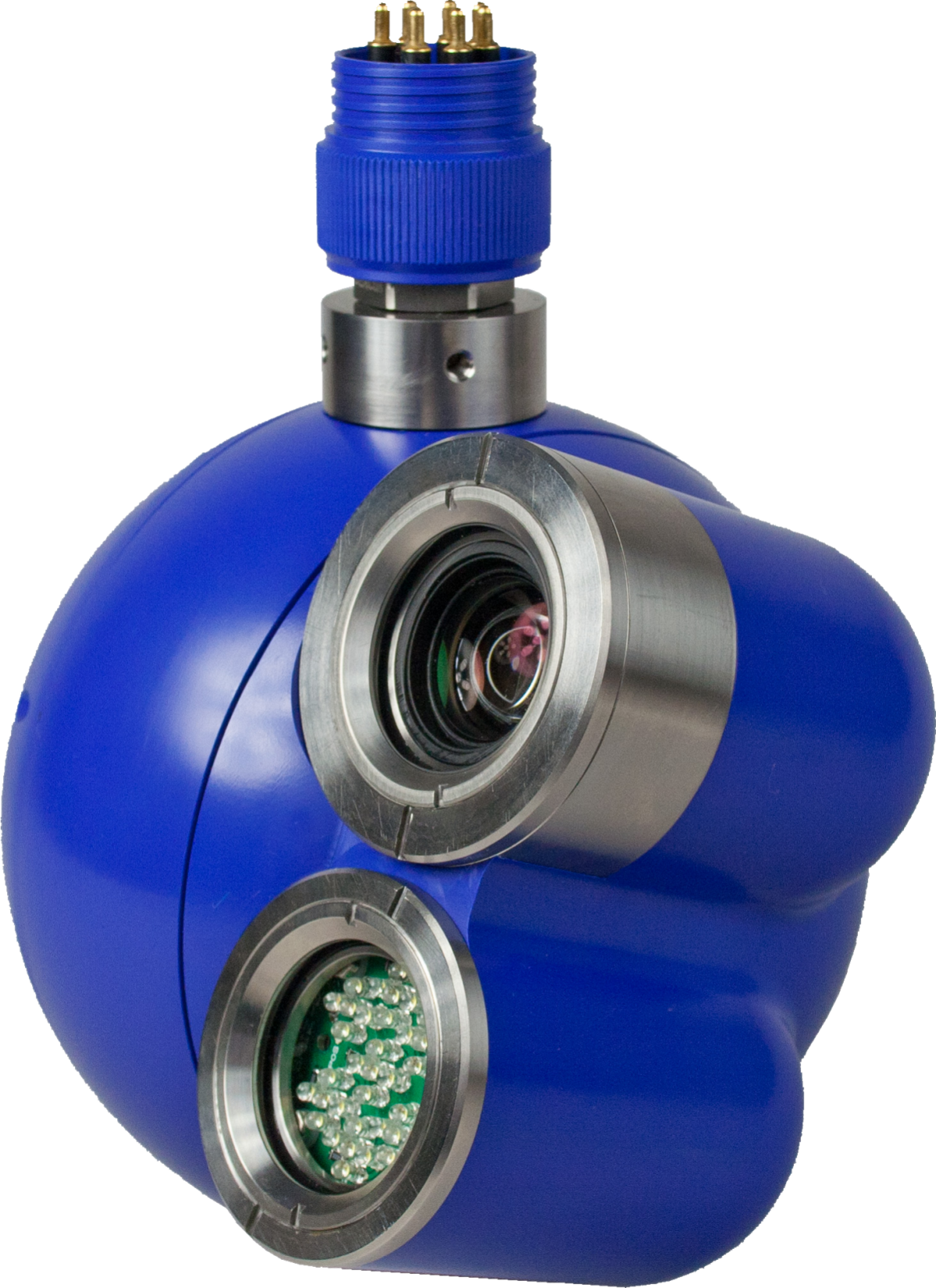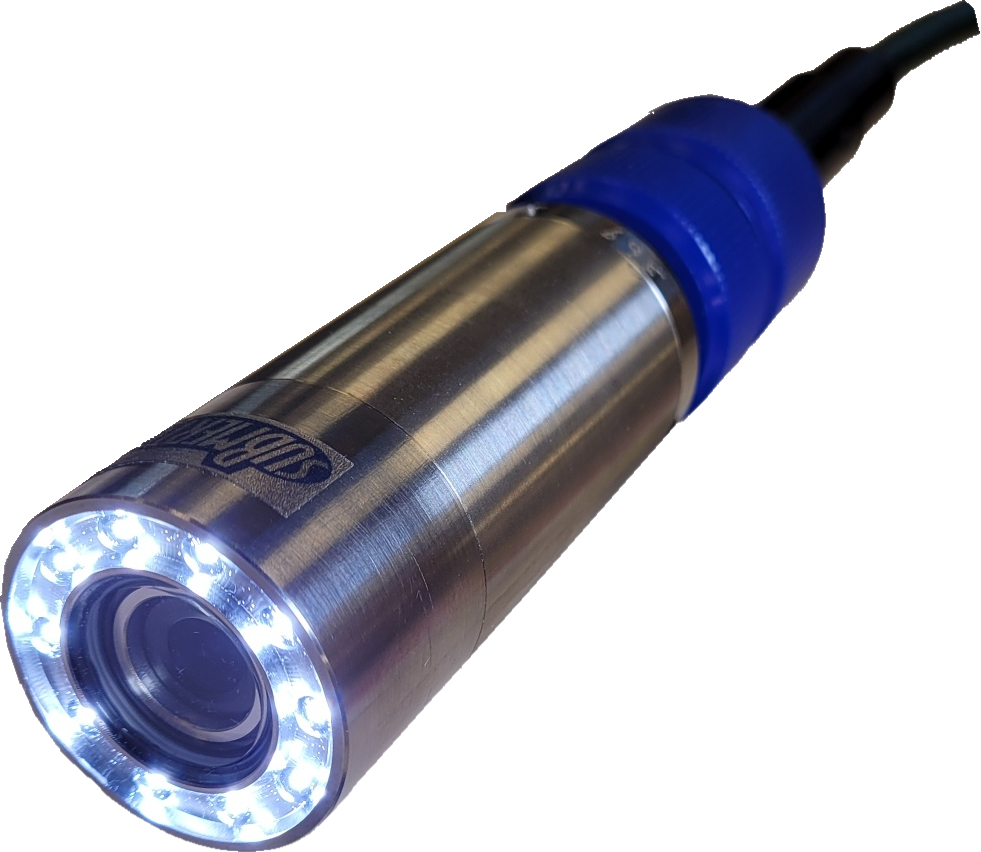 Download PDF